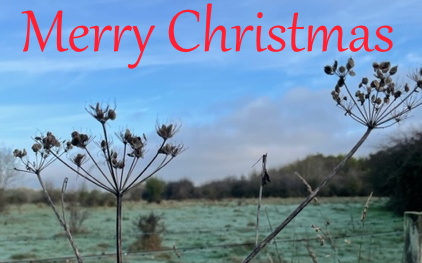 Dear Friend

In January 2022 Oxfordshire County Council announced that it was entering into formal negotiations with Oxford United Footbal Club on the potential lease of the land at Stratfield Brake and the neighbouring 'triangle'.  This would allow the club build a new stadium to replace the current one (which is only about 20 years old) . 

Friends of Stratfield Brake (FoSB) formed to oppose the stadium proposal.  We've spent the year campaigning to protect Stratfield Brake.  The County Council owns some of last remaining Green Belt between North Oxford and Kidlington. The land is vital for maintaining the separation of these communities.  It is also important as a recreational and environmentally important space, particularly as around 2,000 houses are to be built in the immediate area in the next few years.

Recently, the County Council have admitted that Stratfield Brake poses "significant challenges" as a site for OUFC's new stadium.  The Council don't seem keen to say exactly what challenges led them to rule out Stratefield Brake, while OUFC have failed to make their detailed proposals public as promised. What do they have to hide?

The Council has is now suggesting OUFC might build their stadium on the much smaller triangle of land located opposite Stratfield Brake, south of Kidlington roundabout and between Frieze Way and Oxford Road.  The Council is so far refusing to hold any kind of consultation.  We feel it is unacceptable to allow OUFC to build a stadium on the Triangle – which is inside the Kidlington Parish boundary - and will continue to demand a fair and appropriate local consultation.

OUFC seem to think that Stratfield Brake is still an option. We fear that if the Club is given a foothold in the Triangle it will continue to press for commercial development on Stratfield Brake.We intend to fight as hard for the Triangle as we have (and still are) for Stratfield Brake.
The County Council Cabinet Meeting on 24th January will be crucial. The Cabinet will be deciding whether to enter formal negotiations with OUFC on the potential lease of the Triangle of land for the purposes of a stadium.
However, it is now time for a couple of festive days off before we get back to campaigning for our open spaces.
Thank you for your active and generous support over the past 12 months. Together we have provided a strong voice of opposition, and we will continue to do so.

Merry Christmas and a Happy New Year!
Friends of Stratfield Brake