OXFORDSHIRE COUNTY COUNCIL'S CONSULTATION IS NOW OPEN UNTIL 23 JULY 2023
It's VITAL that as many people as possible voice their concerns - please respond and spread the word on this - get everyone in your household, friends and family to take part. We've written a guide to help people respond to the consultation.
Welcome !
Welcome to our new supporters who have signed up following our recent leaflet campaign!   
And thank you to everyone who helped us to deliver leaflets!
Our current focus is on leafleting local areas surrounding Kidlington to make sure that other local communities which will be impacted by the stadium are aware of its far-reaching implications.   Please do share our sign-up link with anyone who may be interested: https://www.friendsofstratfieldbrake.org/join/.  
COULD YOU REPRESENT FoSB IN YOUR AREA?
As we are such a small team, it would be great to have a volunteer to represent different areas, and in particular: Gosford & Water Eaton, Summertown, North Oxford, Wolvercote, Yarnton, Begbroke and Woodstock. This would really strengthen our campaign and ensure we can represent views from other local areas.  We would really like to organise leafletting to some of the areas we haven't reached yet, but we are dependent on volunteers. 
Please get in touch if you can help.   
CAN YOU HELP US WITH PR & COMMS? ANYTHING ELSE?
 We're always on the lookout for new active members who can help us run the campaign, but we'd really love to hear from anyone who has expertise in PR & comms whether it's designing flyers or managing our social media pages. This would really enable us to broaden our reach.  As ever, all expressions of help/comments/thoughts on the campaign are gratefully received !
ARE YOU A MEMBER OF THE LIBERAL DEMOCRATS?
The stadium is a very political issue. We anticipate that we will soon be in a position where we need to influence Layla Moran and one of the best ways we can do that is via local party members. If you are a member of the Lib Dems and would be willing to write to her on our behalf, please let us know (in confidence) and we'll be in touch if/when any further action is required.
HAVE YOU RECEIVED A COUNTY COUNCIL SATISFACTION SURVEY?
 If your household has been selected at random to receive an Oxfordshire County Council Satisfaction Survey please contact us as we would like to suggest how you could incorporate concerns on the stadium into your response.
Ecology of the Triangle
FoSB has obtained a preliminary ecological appraisal report for the Triangle. We've published some of the main findings on our website here. 
We are very grateful to the donor who generously funded this report.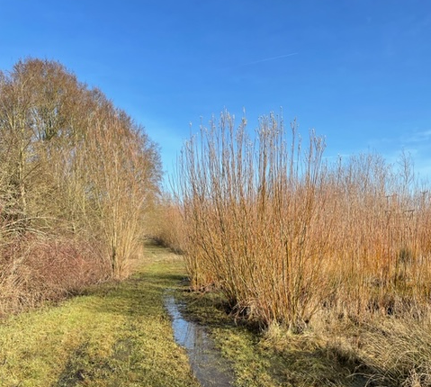 ---
Contact FoSB
by email: info@friendsofstratfieldbrake.org
or phone: 07917 739 846

PLEASE encourage your friends and neighbours to join our mailing list.  If each of our supporters could add one new member it would double our membership and help us to reach more people.  Leafleting is expensive and time consuming so we need build our email database. 
 Sign up to our mailing list here:  https://www.friendsofstratfieldbrake.org/join/
If you know likely supporters  who are not 'on the internet' please enourage them to phone 07917 739 846 or write via our PO box -  FoSB Unit 116132, PO Box 7169, Poole, BH15 9EL and we'll keep them informed.